World's smallest A3 printer has huge potential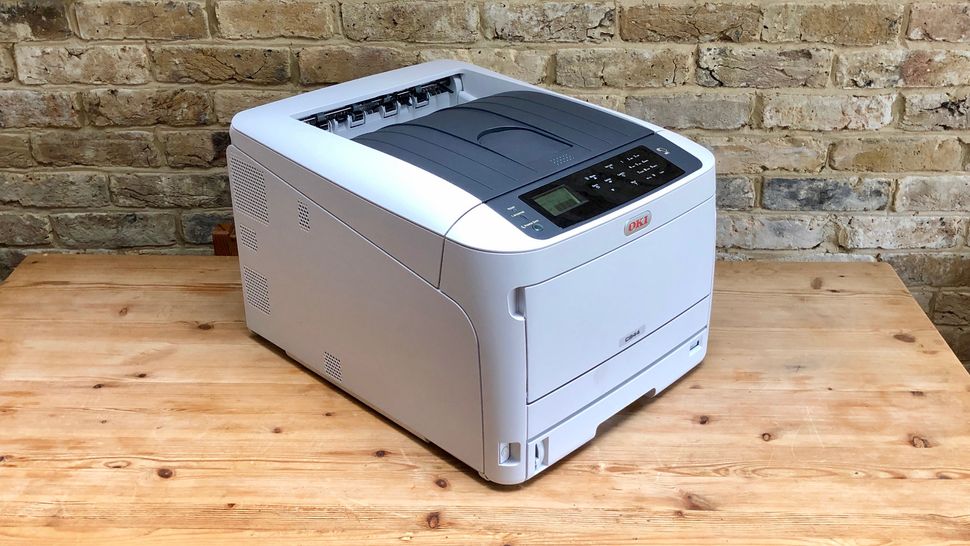 What looks, at first glance, like a heavy-duty A4 printer is actually the world's smallest A3 color printer, and it achieves this feat without any awkwardly protruding paper trays. The innovative design can swallow 300 sheets of A3 paper in the main paper tray, but it can also print on A6 paper, making it one of the most flexible printers we've come across. It can even print on rolls of paper 1.3 meters long.
At around £942 (about $1,175, AU$1,700) the Oki C844dnw is a premium model aimed at the small but busy office, or the retail space that needs to turn out high-quality prints of all kinds quickly and reliably.
The print speed is rated at 36ppm for mono and color pages and Oki recommends a maximum monthly duty cycle of 75,000 pages. It may be small, but this is a serious machine with all the capabilities any business user could ask for including duplex printing, NFC connectivity and security features such as Private Print and an optional security card reader attachment.

Design
The C844dnw is not much wider than the average A4 printer, but it is longer with a depth of over 55cm, and it weighs a table-straining 40kg. The surprising weight says a lot about how much is crammed inside. The whole front section hinges open ingeniously to reveal the four large pre-installed toner cartridges. They are enough to print 2,500 pages, which is quite generous, but they can be replaced by cartridges offering a yield of up to 10,000 pages.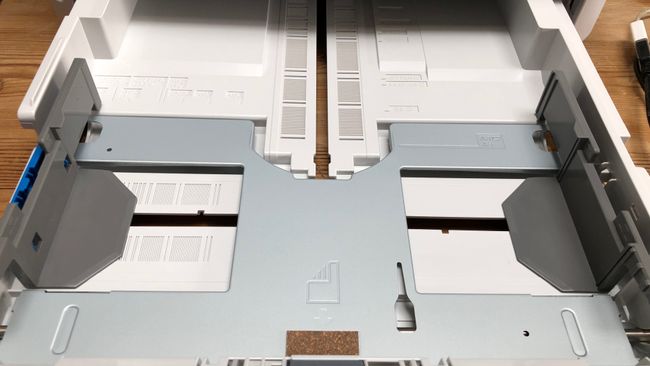 The main paper tray is deep enough to hold 300 sheets of 80gsm paper, while the multi-purpose tray can take another 100 sheets. If that's not enough, you can buy additional trays to carry a maximum of 2,540 sheets. The paper-out tray can hold 250 sheets.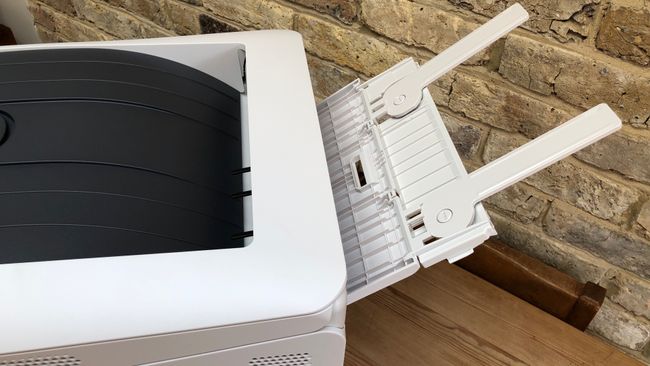 The long, low design provides a fairly flat path for your paper, which is how the Oki C844dnw is able to handle a very wide variety of media ranging from A6 up to A3 in size and up to 256gsm in weight. Like some other laser printers, the C844dnw uses LED guiding technology to reduce the number of moving parts and thereby increase life expectancy. Oki provides a three-year on-site warranty with this product.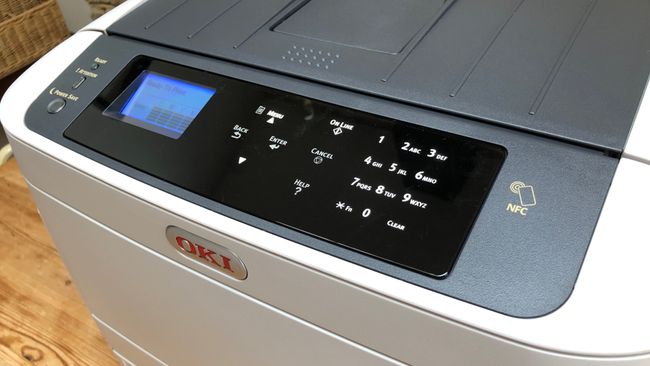 The glossy black control panel is located on the top of the printer and comprises of a numerical keypad and seven buttons. It's a pity there's no touchscreen, but the LCD display is at least backlit. Hidden away at the foot of the unit is a second power button for a full power down.
At the rear are Ethernet, USB-A and USB-B ports. There's no front USB port sadly, but this is compensated for with an NFC touch-point in the control panel. There's also a lever built into the paper tray to indicate roughly how much paper is loaded in the main tray.